You might be puzzled to choose materials among plastic, rubber, foam, wood, metal for your product or some specified applications. Here to learn foam material advantages can greatly guide your product design to decide if foam material just works for you.
Foam functions in various forms such as insulation foam rolls, custom foam sheets, protective foam packaging, molded foam products and specially made foam products for individual industry or application. Below we illustrate the main aspects of foam material advantages, and let's check it out in a short time.
Excellent Cushioning, Supporting and Protection of Foam Material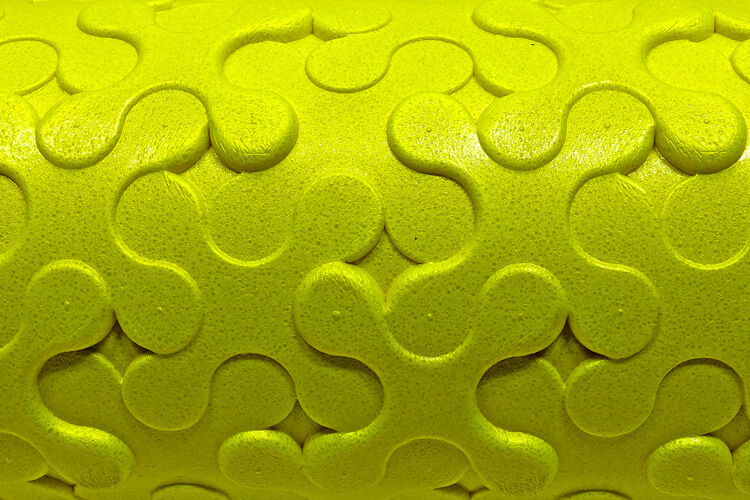 Foam materials are typically categorized into two types, closed cell foam and open cell foam. Both types of foam materials provide superior cushioning and protective performance. The most important aspect of foam material advantage is cushion and protection compared with other rigid plastic and wood materials. Some of the most common types are EVA foam, polyethylene foam, polyurethane foam and foam rubber materials.
Foam is the outcome of presenting gas bubbles into a polymer. It's a permeating, lightweight material and it comes in a wide range of types. Simply speaking, foam material is version of expanded plastic and rubber. They are usually resilient with high elasticity which makes foam ideal to deliver good cushioning and supporting for other products.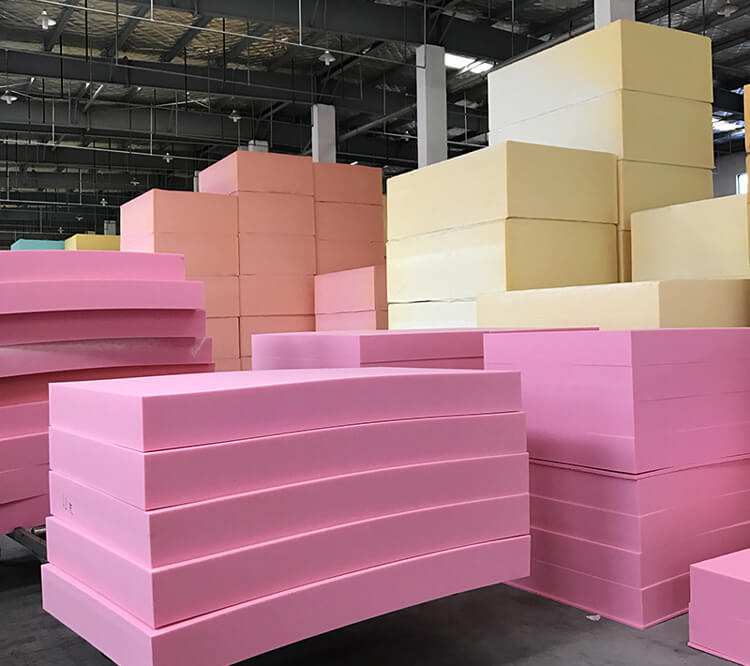 With a foam material, less is sometimes more. Employing foam knowledgeably and professionally denotes being economical with it, to boost its efficacy. Through shipment, a package will be susceptible to various types of hazards. A foam will be efficient in lowering the impacts of various types of hazards like compression, vibration and impact.
When combined with corrugated packaging, a foam material is a wonderful alternative for safeguarding items while they are being transported. Foam material enables the objects to arrive at their location safely, and make a better first impression for consumers once they unbox the product.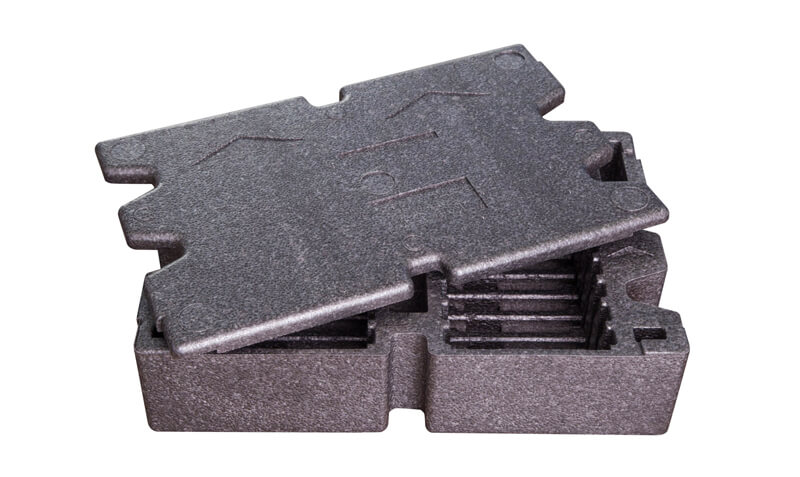 In actual usage, the cushioning and protection advantage or benefit reflects in many applications and products. For example, foam materials are custom fabricated into various sizes of foam packaging insert or foam pad, foam gaskets. They are widely used for protecting or transporting fragile or expensive products. Also you can find a lot of cushioning foam play mats for baby and children play at home or outdoor area, and comfortable foam neck pillows, foam seat cushion pads and so much.
Foam Material Advantage for
Waterproof and Moisture Resistance
Technically speaking waterproof advantage only lies in close cell foam materials such as EVA foam, PE foam, PVC Nitrile foam, PVC foam, EPP foam and other close cell foam rubber materials. Due to its closed cell foam structure, foam material do not absorb water and can resist to moisture.
Like their shock resistance capability, the properties of foam materials are extremely capable of resisting chemicals and oils. That allows them to sustain stability (with less swelling) in oil and water, among others. If you are searching for elastomer materials to utilize in marine or water applications, then foam material must be your perfect option.
Cross-linked polyethylene foam is one of the excellent insulators. The closed cell foam is the insulating material, which does not saturate the water. That makes foam roofing perfect for locations which get high rainfall every year.
For instance, closed cell foam roll can be custom made into flooring underlay for resist moisture under wood or laminated flooring. Also foam could be applied as a liquid, which develops into a single monolithic membrane. That material accommodates the roof, and there are no seams or joints. Water enters from the seams and joints of the ceiling. Thus, foam makes any roof efficiently leak-proof.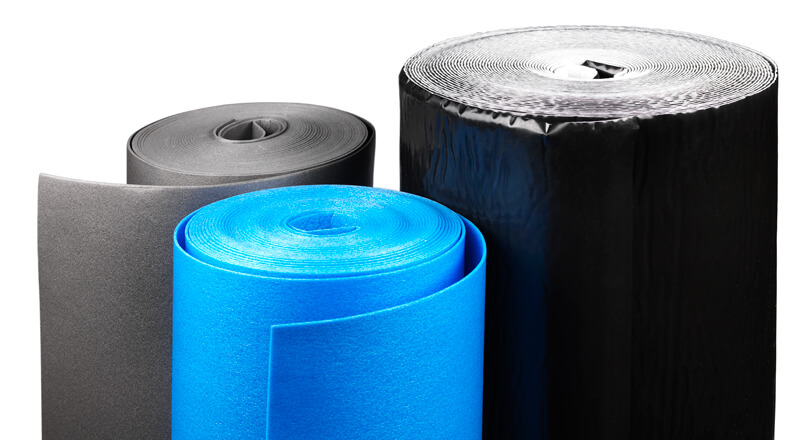 To sum up, foam is no doubt a flexible, robust material solution across a wide array of industries. Foam is the name synonymous with versatility. What's more, the mechanical properties of foam could be separated and manipulated through polymeric creativity, which makes problem-solving simple with a high-performance ability that is the best.
Superior Heat and Thermal Insulation Performance
Whether you are using them to pack items or keep you safe, foam is one of the most versatile materials available. Many people use foam products each day, without even being aware of it. There are many reasons why foam has become one of the most popular types of materials available on the market. However, let's focus on just two qualities; the ability to regulate the temperature and its capacity to absorb shock and impact.
Polyethylene foam, PVC nitrile foam rubber and expanded Polypropylene (EPP) foam are the mostly used foam insulators. They are widely used in industries such as building, construction, transportation, automotive, HVAC system and so many.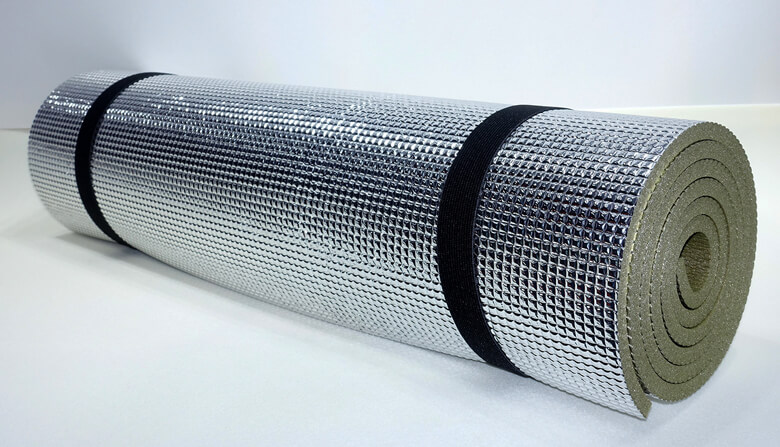 Foam is widely used in the construction industry to help insulate people's homes. There are many reasons why foam is used in this way. First it can help block outside noise, keeping the house quieter. It is also used to manage the temperature of the house. Foam can help keep the house cool in the summer and warm during the winter months. This can save you money, by making it more affordable to keep your home at a pleasant temperature. However, these thermal insulation properties aren't just limited to the construction site.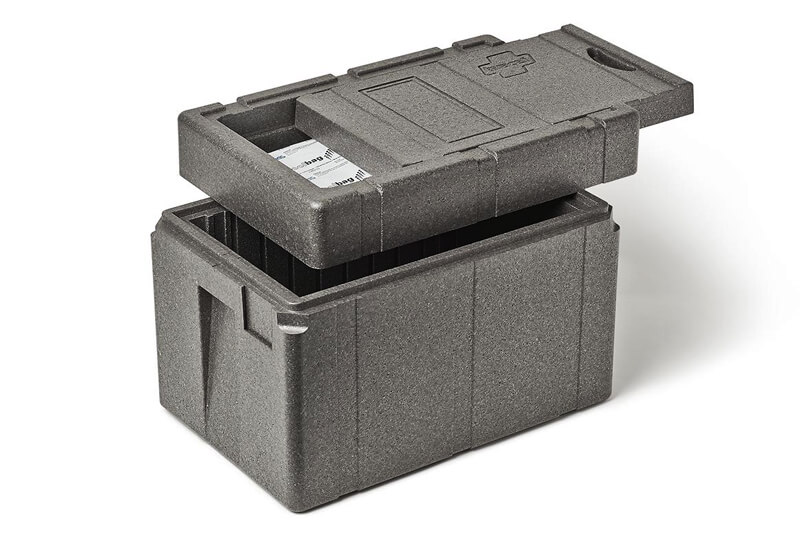 In addition, foam is also commonly used to produce camping outdoor products. Foam is lightweight, making it easy to carry when hiking. Camping sleep mats are made of foam material and just take advantages of excellent heat insulation feature of foam. Foam mats can effectively keep users ware during outdoor environment. When used in matting or sleeping bags, foam can help keep campers warm. For example, on a cold night, the person's body heat will be captured by their foam sleeping mats. This will keep them warm throughout the night, preventing them from developing conditions like hypothermia. Some of sleeping mats are also made with aluminum foil back to enhance insulation ability.
Efficient Way to Make Shock Absorption and Impact Damping
Another important property and advantage of foam is its ability to absorb the force of impacts. Foam material has great impact absorption ability. They are often used to keep your belongings safe. For example, many people use packing foam when transporting fragile items. This ensures that if an item is accidentally dropped, it will be unharmed.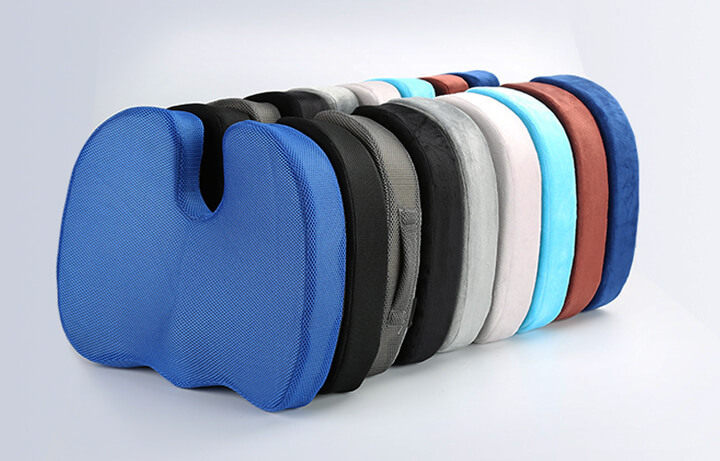 For industrial usages, you can always find custom made foam pads, foam sealing gaskets and molded foam parts which are used to absorb shock and impact for people and machines. Also for building and construction industry, foam might be used as carpet underlay. This helps give the carpet more bounce and makes it feel better underfoot.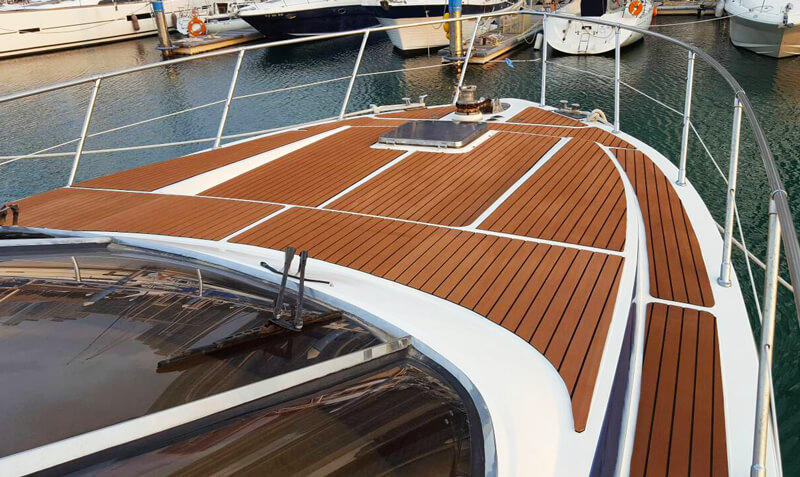 Foam materials are also used during exercise. For example, many yoga mats and trigger point message rollers are made using foam materials. This will help stop the users from accidentally slipping and hurting themselves. In addition, foam is often used when creating a play area for children. Often EVA foam sheets are molded into shapes like brightly colored puzzle pieces to make them more appealing to children. By laying the foam along the ground before they play, parents know that their children will be protected if they accidentally fall.
Due to its excellent advantages of shock absorption, foam materials are frequently used in various industries and applications. From mentioned benefits, foam has become one of the most versatile types of materials on the market.
Excellent Performance On Soundproofing and Noise Reduction
Even though most of us think that designing a foam product is a piece of cake but in reality its actually not. Numerous different chemical formulas blending the elastomers and polymers are used to design a foam. The list of their substantial functions and advantages is quite long. A foam is used in a number of different things. Which means it has an array of functions. The fun part is that most of the foam materials are used on a daily basis.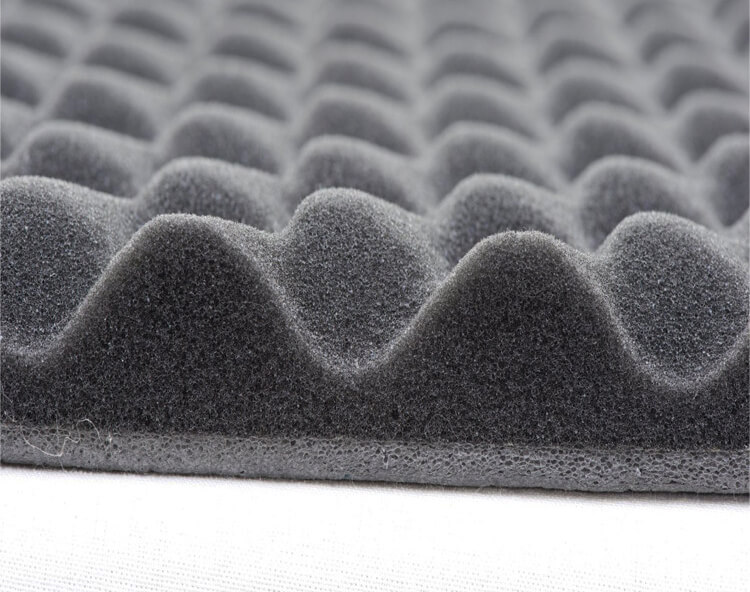 Polyethylene foam, Polyurethane foam, Vinyl Nitrile foam and foam rubbers are the most frequently used foam materials for soundproofing applications. They are excellent to reduce noise in various applications.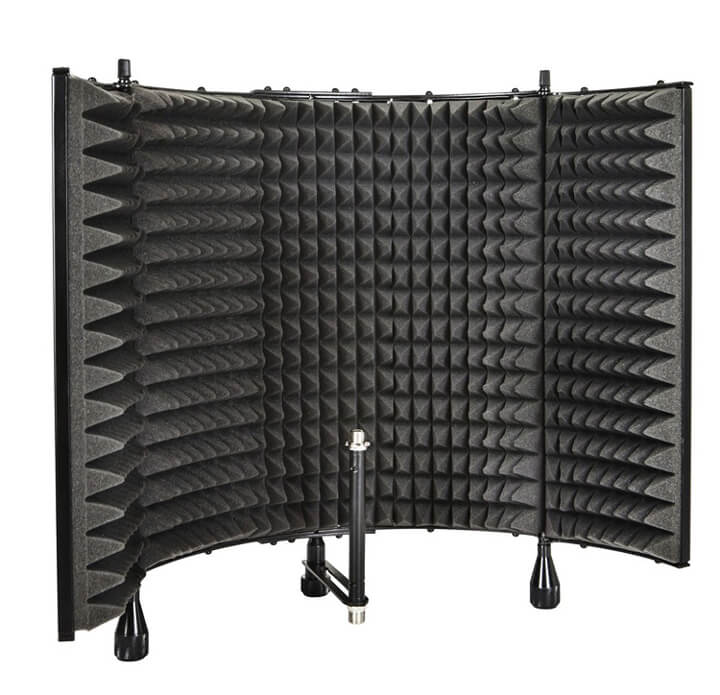 PU foam and NBR foam can be specially convoluted cut into egg crate shapes which is quite suitable for using at recording room and conference room. The convoluted foam provide excellent acoustic insulation performance to reduce noise at many places.
Such foams can be attached to the doors, walls, and windows in order to prevent the excessive noise to barge in while you are busy with some important work or are having a relaxing sleep. One of the best qualities of such a foam is that you can easily avoid all the irritating noises from the outside and do whatever you are doing peacefully.
Foam Material for High Buoyancy and Flotation
Last but not least, foam materials especially EVA foam, PE foam and closed cell Nitrile foam can offer impressive and high buoyancy and flotation. This makes foam material quite suitable for using in marine and water applications.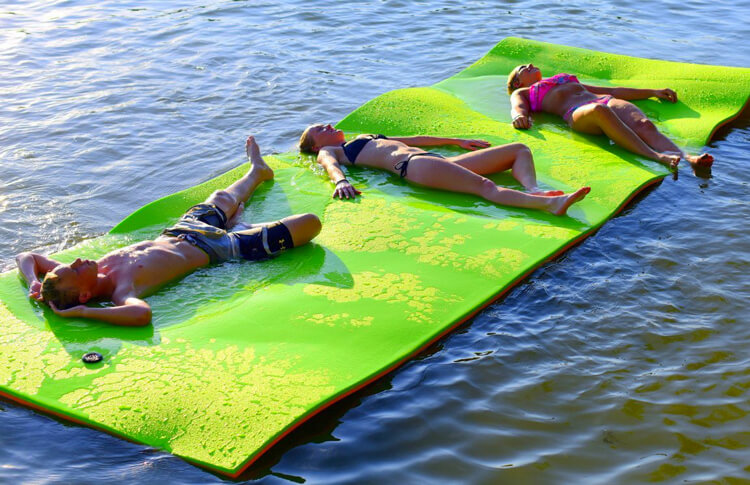 EVA foam are custom cut or specially molded into various shapes and sizes to use in water applications such as EVA swim kickboard, EVA fishing float and so on. PE foam is also widely used for water sports such as floating foam mat and foam noodles. The Nitrile foam rubber can be made into life jackets and swimming float pads or tubes by combining with vinyl dip coating techniques.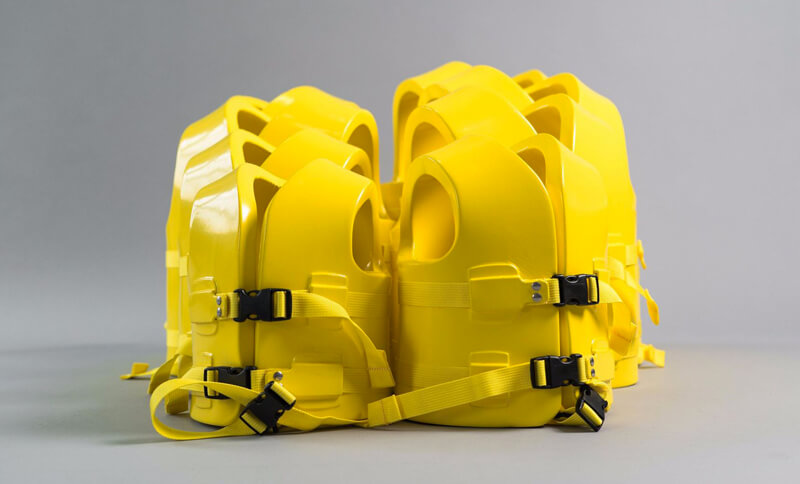 Foam mainly used to provide buoyancy underwater is specifically designed using a pressure resistant foam. It is mainly a machine-able and hydrostatic foam which allows floatation under water. Because of its closed cell structure it also resists penetration of water inside. Consequently, providing the finest floatation properties.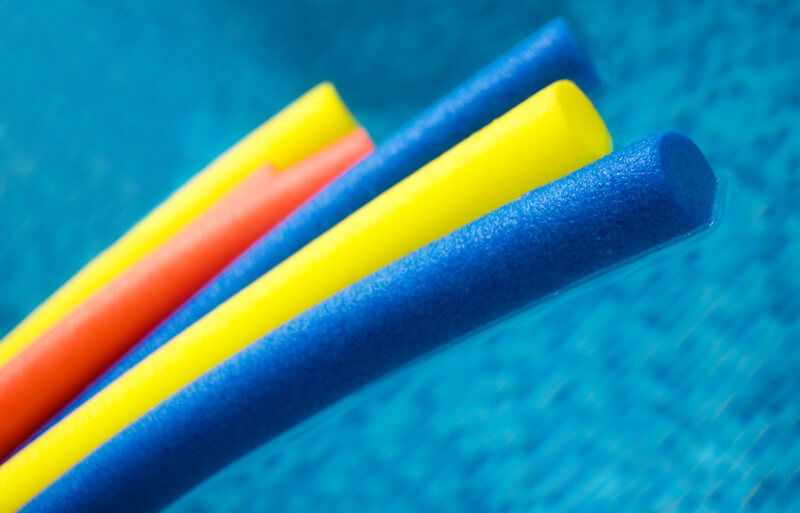 With further research and development on foam materials, they can provide more fantastic advantages and benefits to use in more and more industries and applications.