Foam sealing tapes are widely used in various applications and industries such as construction, building, transportation, automotive, appliances, industrial components and so on. Here we introduce 6 main foam sealing tapes used for current markets, and they are EVA foam sealing tape, Polyethylene sealing tape, PVC/ Nitrile foam sealing tape, PVC foam glazing tapes, Neoprene foam tape and EPDM foam gasketing tape.
Get to Know Properties, Advantages and Application of EVA Foam Sealing Tapes
What is EVA foam sealing tape?
EVA foam is essentially an acronym for closed cell ethylene-vinyl acetate copolymer foam. In production EVA foam is useful as an effective substitute for a variety of materials. Among other things, EVA foam is used as substitute for natural rubber, Polyurethane, PVC foams, Neoprene and vinyl Nitrile foam. It can also substitute wood composites, fiber, glass, felts and mineral wool. EVA foam sealing tape is made with EVA foam by foam slitting fabrication process.
How is EVA foam tape made?
It has a uniform cell structure which allows it to be processed just like other thermoplastics. Once made, it retains its resistance and flexibility and is capable of recovering quickly from compressions. EVA foam is originally formed in a mold which is later converted to a sheet of closed cell foam. The EVA foam is then cut into various sheets, and then just fabricated into various width and length of foam roll with or without adhesive back as foam sealing tapes by foam slitter machinery.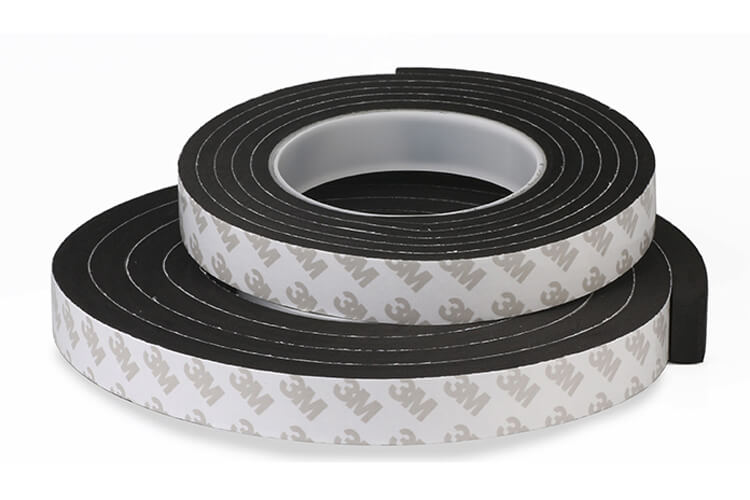 The properties of EVA foam sealing tape
Ideally it has been proved that using EVA foam tape characteristically provides a good gloss and clarity. It also has the property to remain strong even in extremely low temperatures. Besides, it exhibits a strong resistance to ultra violet radiation and stress cracking that might affect equipment. In addition to these, EVA foam sealing tape conveniently possesses waterproof and heat insulation properties.
The advantages of EVA foam Sealing tape
There are a lot of advantages and benefits when using EVA foam tapes as a substitute in production. These benefits all come in handy to ensure that products are well maintained against any sheer forces of the environment. For instance, EVA foam tape is very effective at absorbing vibrations and forces of impact. As a result, it reduces the possibility of unprecedented breakages when equipment fall, or are knocked over. It is also resistant to weather, chemicals, fuel spill, fuel splash, and oil. This significantly reduces corrosion and prevents damage by substances that are harmful yet are quite common and useful, such as chemical and fuel.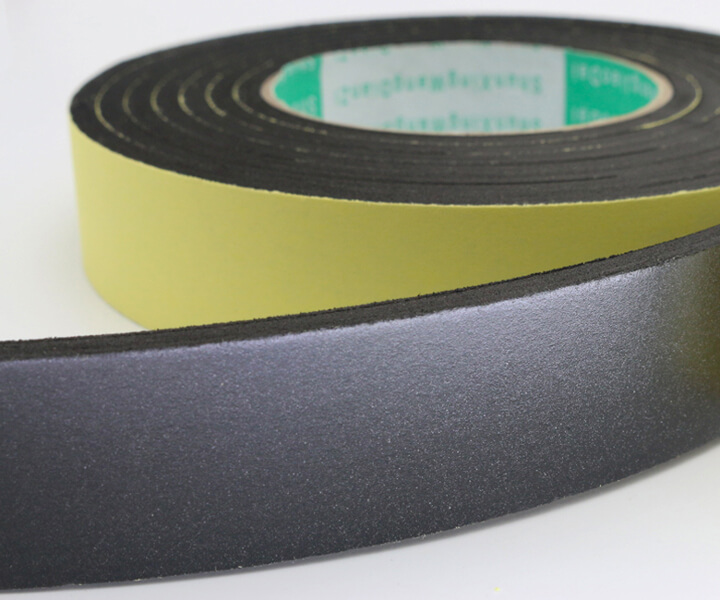 EVA foam sealing tape also provides thermal insulation and some significant resistance to acoustical properties. Moreover, it is resilient and exhibit marked buoyancy. It also has low water absorption properties.
The application of EVA foam tape
EVA foam tape is majorly used as an industrial tape for a variety of purposes. It proves to be helpful in aerospace, automotive, ship building, electronics, packaging, making decorations, and in foam equipment. In the electrical industry, it is used competitively as a substitute for rubber and vinyl products. When used to make plastics, it characteristically gives plastic wrap its clingy property. EVA foam sealing tape is developed into adhesives from EVA emulsions and is used in packaging, bookbinding, bonding coated papers, metal surfaces and plastic films.
Everything You Need to Know about Polyethylene Foam Tape
What is Cross linked PE foam sealing tape?
Polyethylene foam sealing tape, or sometimes just called PE foam tape, is a high utility tape used for a variety of indoor and outdoor tasks. Polyethylene foam is a durable and tough closed-cell form which has many industrial and commercial uses because of its resilience. Polyethylene foam tape combines this powerful foam with PSA adhesive backing which allows it to be easily bonded to a variety of surfaces. It is typically manufactured industrially on a large scale, so it can be purchased in large quantities for commercial usage, or in smaller quantities for residential or personal uses.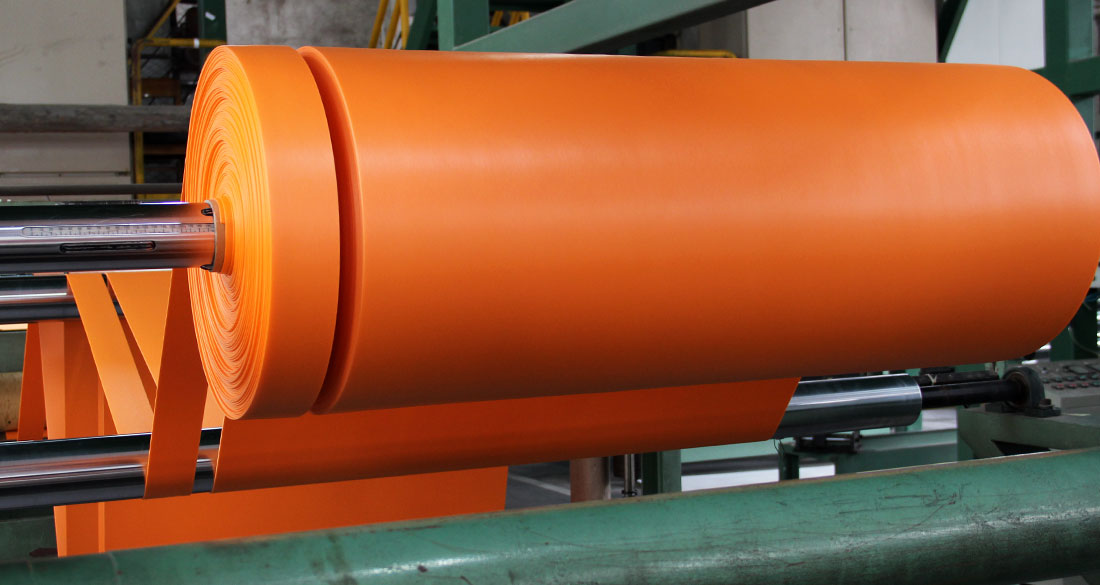 What are the advantages of Polyethylene Foam Sealing Tape?
Because of the durability of closed cell PE foam tape, it has a number of advantages over cheaper or more mass-produces types of tapes. It can be used for indoor tasks where the tape is required to have a long life-span and maintain its integrity without the usual wear-and-tear that many other tapes will see. Polyethylene foam sealing tape is flame retardant, which means that in the case of a fire, it will have some resistance to the flames and prevent the fire from spreading quickly.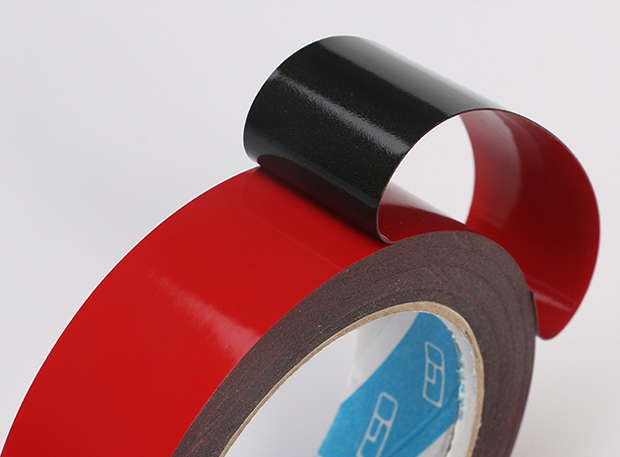 Also if PE foam tape is present in a worksite with hazards such as sparks or live wires, it will be difficult for it to catch on fire. In the rare event that it does burn, it does not produce any toxic fumes which would be dangerous if inhaled. Finally, it is also waterproof, which increases its utility when being used in situations where there is a potential for water or other liquids leaking through.
What are Applications of Polyethylene Foam Tape?
Indoor general purpose mounting and joining.
Attach signs and displays to different surfaces in a secure manner.
Heavy duty and high density PE foam tape can be used to mount heavier material such as mirrors or acoustic panels
Joining, mounting and sealing gaskets, and for other plumbing related tasks, because of its waterproof and moisture resistance performance.
PE foam sealing tape comes in double-sided variants. These double-sided variants are used for indoor and outdoor bonding and mounting, as well as window glazing applications (to seal windows from wind and moisture).
Polyethylene foam sealing tape can be an inexpensive solution for a variety of household and commercial tasks.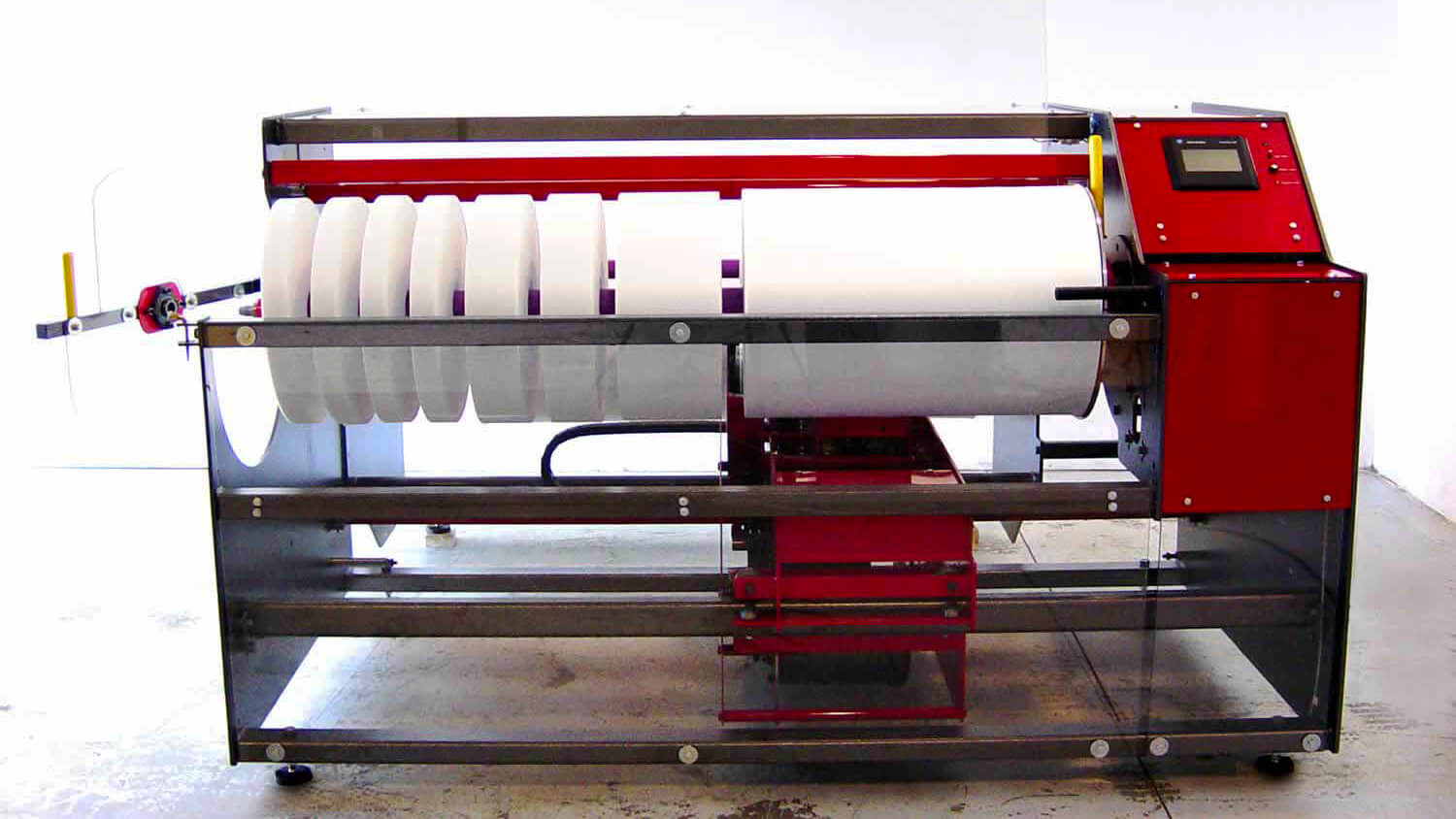 Thanks to the durability of the Polyethylene foam in cross-linked structure and powerful hot melt adhesive, it is a very versatile and relatively inexpensive solution for a variety of mounting and joining needs. Typically it comes in either black or white finishes, depending on the aesthetic requirements of the job at hand. It can also be bought with various grades of adhesives, so the buyer can plan accordingly depending on whether the tape needs to hold for an extended period of time or needs to be easily removed. Overall, PE foam tape is a great catch-all solution for a wide variety of tasks, and is relatively affordable compared to more specialized products.
Take a Look at Nitrile Foam Sealing Tape
What is Nitrile foam tape?
Nitrile foam tape is a closed cell foam which is also called vinyl nitrile foam. It is a high quality blend of rubber and plastic, and is practically indestructible. Nitrile is a good alternative for latex especially where allergies to latex pose a threat to the user of such materials. It is chiefly made to provide unbeatable range of adhesive tapes and sealing solutions. It has an unbeatable performance and has extraordinary features including, but not limited to, durability, strength and reliability.
How is Nitrile foam tape made?
It is made by forming gas bubbles in a plastic mixture using a blowing agent. Just like any other foam, the manufacture of nitrile foam can either be a continuous process for making slab stock or laminate or it can be a batch process for making a variety of shapes either by cutting or molding. During its making, the material used, its amount and reaction temperature all determines its characteristics and what it is subsequently used for. PVC nitrile foam sealing tapes are made with PSA adhesive backing for easy installation and usage.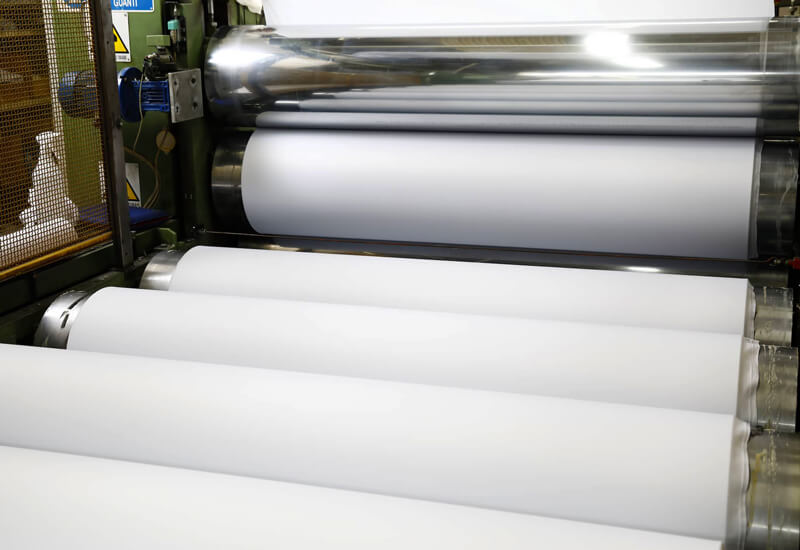 The properties of Nitrile foam tape
Nitrile foam tape is made of nitrile rubber plus PVC material as a new blended sponge rubber. It exhibits a wide range of temperature; hence, it is convenient for use in a variety of equipment. It has an outstanding compression deflection and also has a high density. Its tensile strength is very impressive and it can elongate significantly as it resists sapping to some degree. It is also waterproof and can help keep material dry.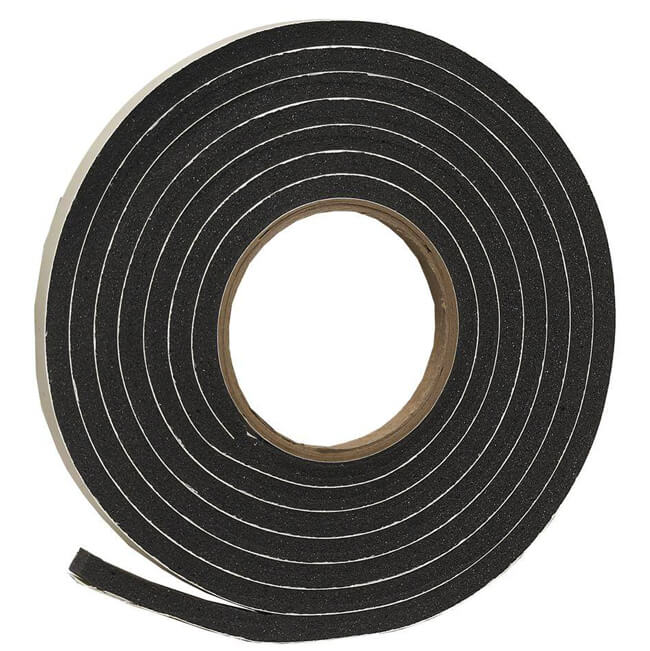 The advantages of Nitrile foam tape
The advantages of nitrile foam tape are convenient for its use. For instance, it offers strong resistance too abrasive forces, petrochemicals, weathering, acids and solvents. As a result, it can be used with a variety of equipment in various environmental conditions. It also exhibit flame retardant properties. Nitrile foam sealing tape is known to be highly conformable yet with a low compression set. This low compression set makes it easier for the foam to revert back to its original state even after prolonged periods of compression. Thus makes it very versatile with diverse applications. It is also very affordable.
The application of Nitrile foam tape
Nitrile foam tape is used to keep pipes dry and prevent corrosion from forming in materials due to its impressive waterproof properties. Its use is mostly common in the industrial setting to seal commodities and keep air, dust and light moisture t of delicate equipment. It is also helpful in bonding metal surfaces, bonding plastic films and coated papers. It can also be used to make decorations.
Learn Somethings about PVC Foam Sealing Tape
What is PVC foam tape and how it is made?
PVC foam tapes best for sealing and insulation against the dust, moisture, air, and vibration. One of the excellent tapes for sealing and it comes in different densities like low, medium and high. It is flexible, compressible tape, conform to tight curves and uneven surface. The PVC sealing tape helps the roll slitting and die to cut. Moreover, best for material conversion at a cost-effective price. Best for industrial applications like water, dust, sealing, cushioning and gap-filling.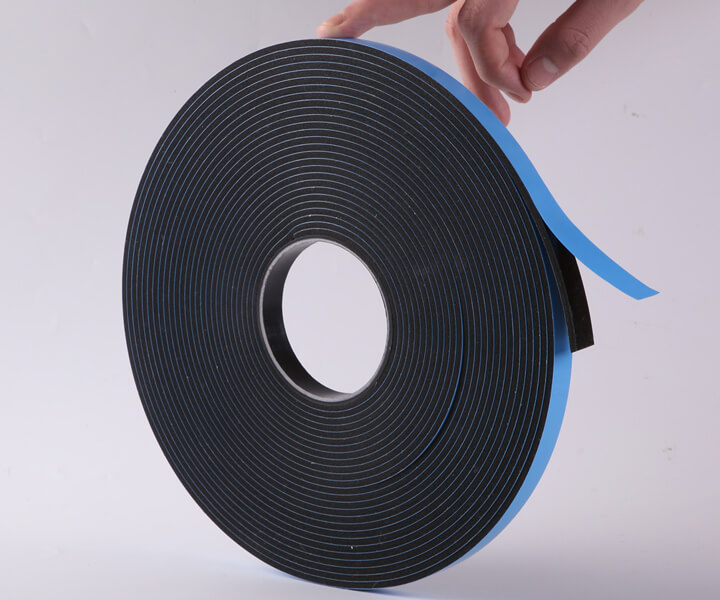 It is made up from polyvinyl chloride and it is chemical-resistant, flame retardant adhesive carrier. PVC is versatile in nature and use in indoor and outdoor. The PVC foam types provide the excellent combination of conformity and flexibility with greater strength.
What are the properties of PVC foam sealing tape?

PVC foam tapes have various properties and their advantages are:
PVC gasketing foam tape delivers excellent water absorption rate
PVC foam tapes has high elasticity and resilience
Self-adhesive as coated with acrylic adhesive
Use in windows and doors as sealing tape
It decreases the material cost and fulfills the dimensional specifications. The larger rolls are cost-effective to buy and require the material conversion.
Die cut PVC foam tapes provide the resistance to sunlight, chemical, and fire.
PVC foam tape is resistant to ultraviolet, ozone, oxidation and is suitable for outdoor applications.
The application of PVC foam sealing tape?
There are many uses of PVC foam tape. They come in different densities and used in automotive, building, industrial, HVAC, constructions and in other applications. For weather stripping, low-density PVC foam tape is the best preferences and you replace it with polyurethane foam gaskets at low cost. If you want increases strength and resistance, the medium density PVC foam tape is best. Whereas, for the highest level of cushioning and the high internal strength, the high density PVC foam sealing tapes are the best choice.

Moreover, it is used indoor and windows glazing tapes, HVAC gaskets, air sealing in the cleanroom and vibration dampeners. They also used in roof curb seals, roof-mounted air handlers and environmental sealing for access panels. The PVC foam tapes best for sealing the gaps between the logs. They used in motorcycle helmets making as high-density PVC foam tape provide best cushioning.
Check Out Knowledge about Neoprene Foam Tape
What is Neoprene foam tape, and how Neoprene foam tape is made?
Neoprene foam tape provides the best resistance from weathering, ozone, petrochemicals and ultraviolet. It's compliance with industry standard and flame retardant to FMVSS 302 standard. It has various capabilities, you can make close cell neoprene foam with adhesive backings. It has the property of customization and you can convert into shapes and sizes. In addition, it withstands at the high temperature between -15°C and +105°C and has the capability to fast acrylic-based adhesive. It is easily cut and install in given space. Neoprene is the pliable rubber-like material having high insulating properties. Meanwhile, it has high chemical stability and flexibility.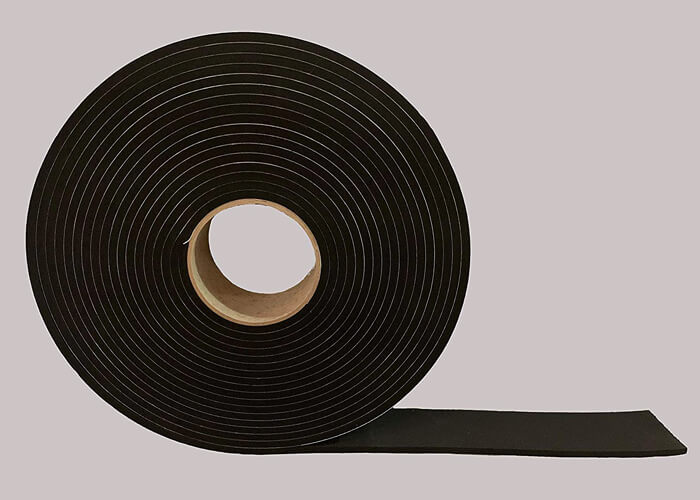 What are the advantages or properties of Neoprene foam tape?
There are many benefits and advantages of neoprene foam sealing tape like below:
It provides the resistance to ultraviolet, ozone and resilience to oxidation.
Use in transport for flame retardant purposes.
This foam is flexible and durable in nature. Moreover, available in different thickness and colors & provide great resistance to high and low temperature.
They are used in environmental sealing purposes and best for box and enclosure seals.
Best for use in indoor and outdoor purposes.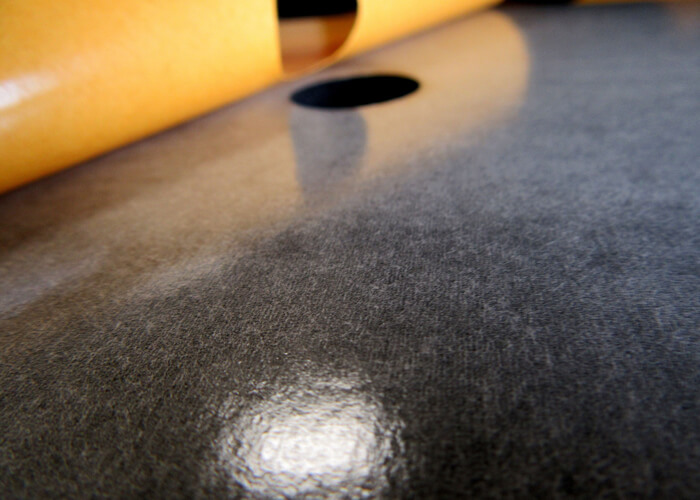 The application of Neoprene foam sealing tape?
This foam is used in transport sealing applications. It has high levels of resistance towards petrol and oil and highly recommended in trucks, boats, yachts, and vehicles.
It is impermeable to water and air and provides the premium sealing against the oils and chemicals.
It has various applications like:
Sealing and gasketing of electronics
Use in automotive devices
Light fittings sealing
Marine application
Automotive sealing applications
Compression gaskets for irregular product faces
Whereas other application of vibration damping and cushioning.
Neoprene foam tape is inexpensive and works best in the different application. It also laminated with pressure sensitive adhesive on both the sides. You can cut into the different size and available in different range of thicknesses. The Neoprene foam tape slit to width, die cutting or water-jet cut, as per given specification of the customers.
Something about EPDM Foam Tape You Need to Know
What is EPDM foam sealing tape, and How it is made?
EPDM foam tape is best for weatherproofing due to its resistance to ozone, oxidation, and ultraviolet. It is closed cell foam and offers excellent heat resistance to high temperature -40°C to 105°C and weathering. This foam meets all the industry standards and FMVSS 302 (flame retardant). The EPDM foam work as electrolysis barrier among different metals and non-conducive in nature. The single-sided foam tape who is highly durable and best for outdoor purposes. ideal for the NVH solution and thermally conductive. It is made up from high-quality ethylene vinyl acetate and EPDM rubber material. Available in different thickness and roll size to meet the demand of the customers.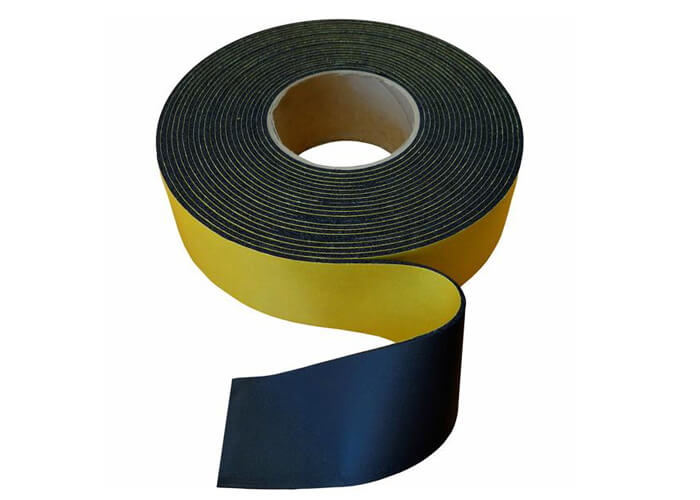 What are the properties of EPDM foam tape?
EPDM foam sealing tape is one of the best foam tapes for automotive and mass transit industries. It is the most cost-effective than other foam types. Moreover, provide the resistance to ozone, oxidation, UV, and aging.
Weatherproofing: It is widely used in outdoor gasketing application as it provides the best protection from ozone and oxidation.
HVAC: For atmosphere degradation and resistant to compression set the EPDM foam type is the best choice.
Automotive: Best material for taillight gaskets due to its brilliant resistance to ozone and sealing feature.
Electrical enclosure: For many outdoor electrical enclosures, the EPDM is best as it offers the resistance to UV, ozone, and oxidation. Also its closed cell structure provides the outstanding sealing.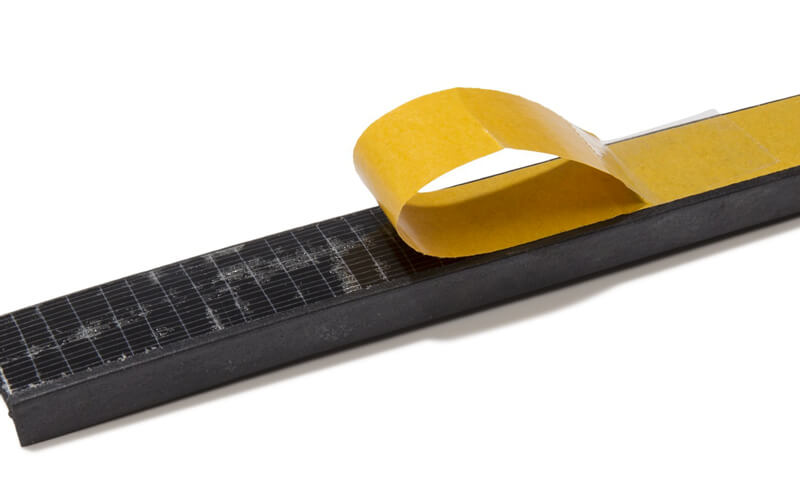 The application of EPDM foam tape?
The single-sided EPDM foam tape is best for sealing the outdoor environment, handle the high temperature and weather exposure. One of the best features, provide the strong adhesive for positioning. When you are making building the EPDM foam types provide the sealing protection to doors and windows. In addition, EPDM foam sealing tapes are widely used in the industrial area.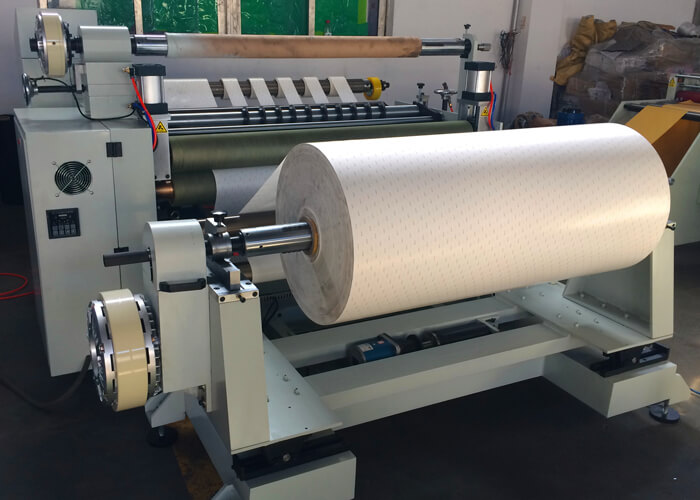 You can customize the EPDM foam type and it is available in tape, gasket, ring, sheet, strip and block. It depends on you to select the shape according to your requirements. This material is very soft and compressible and use in gape and crack sealing purposes. The EPDM foam sealing tape is applied in the place where impermeable of air and water is required and ideal for use in sealing against elements. It has very good mechanical properties and durable in nature. Likewise, withstand at different temperature range and resist the UV rays. The EPDM foam is good for insulation purposes like in a thermal and electrical insulation. Therefore, it is highly recommended for outdoor sealing.